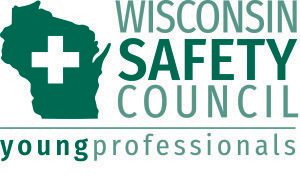 ---
Building a culture of safety is important at all levels of an organization. From the top executive to the newest entry level employee, safety is something that needs to permeate everything a company does. That type of commitment to safety should begin at a young age, and that is why Wisconsin Safety Council has developed its Young Professionals group. From professional development aimed at individuals in the beginning of their careers to increased resources from veteran safety professionals, the Wisconsin Safety Council Young Professionals group is a tremendous opportunity to not only succeed, but to do so safely. This group will empower young safety professionals to not only improve safety practices at their organizations, but in all aspects of life. Wisconsin Safety Council Young Professionals aim to improve safety through collaboration, innovation and a shared commitment to having every single person go home safe each and every day.
Membership
What is included in your membership?
Access to a listserv with veteran safety professionals to create connections and answer safety-related questions
Access to professional development courses at the Wisconsin Safety Council Annual Conference and throughout the year aimed directly at individuals in the beginning of their career
Access to an Audible account with leadership and safety books
Annual Membership Rates
Wisconsin Safety Council Members: Free (please email Stephanie Blumer to be added to the member list)
Regular Membership: $50
Full-Time Undergrad Student: $30
If you have any questions please contact Stephanie Blumer by email or phone at (608) 258-3400.
---
Member Testimonials