Back by Popular Demand!
From professional development aimed at individuals in the beginning of their careers to increased resources from veteran safety professionals, the Wisconsin Safety Council Young Professionals group is a tremendous opportunity to not only succeed, but to do so safely. This group will empower young safety professionals to not only improve safety practices at their organizations, but in all aspects of life. Wisconsin Safety Council Young Professionals aim to improve safety through collaboration, innovation and a shared commitment to having every single person go home safe each and every day.
Course Overview and Schedule:
8:00a.m.-8:30a.m. Registration and Breakfast
Sponsored by: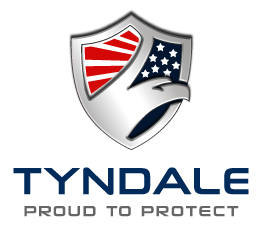 8:30a.m.-1:00p.m. Sessions and Lunch
Walking/Working Surfaces for General Industry, Mary Bauer, Compliance Assistance Specialist, US Department of Labor-OSHA

OSHA updated General Industry's Subpart D: Walking and Working Surfaces Standard in 2016. This session will address the changes that every business needs to know to be compliant with floors, ladders, open-sided platforms, stairways, docks, and roofs. Several items have been 'grandfathered' and some items ahve phase in periods while other items need to be implemented now! This session will discuss the subtle changes in the Revised Walking/Working Standard, and how to comply with the revised standard.

Building a Culture of Safety w/ Temporary Staffing Agencies, Chevon Cook, Instructor, Madison Area Technical College

Host employers are utilizing the services of temporary employment agencies at an increasing rate. While this can be a valuable approach to finding talent quickly and efficiently, it is imperative to ensure that agencies hold the same safety and health values as your organization. This session will delve into the unique co-employment relationship, and outline best practices for partnering with your staffing agencies.

Safety Professionals Panel

What are the most important aspects to be advancing your career? Join our panel of Senior Safety Professionals as they discuss their careers, opinions on continuing education, and advice for up-and coming safety professionals.

Safety Challenges Brainstorming Session

What are the biggest challenges you face at your facility? Brainstorm ways to address the safety challenges attendees are facing and learn about resources available to address those challenges
1:00p.m.-4:00p.m. Offsite Tour of Kilbourn Dam- Downtown Wisconsin Dells (transportation provided)*
Sponsored by: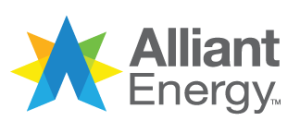 *we will tour the Dam in two groups allowing downtime for everyone in the afternoon
4:30p.m. Networking Reception
Sponsored by:

Who Should Attend
Anyone new to the safety profession or looking for professional development opportunities.
---
Fees
Regular: $60
Discounted Student Rate: $25
Continuing Education Units (CEUs)
Attend this course and earn .65 CEUs from the Wisconsin Safety Council.
---
More Information
---
To schedule a private of this course, please contact WSC at 608.258.3400 or wsc@wisafetycouncil.org for pricing and availability.