78th Annual Safety Conference
SAVE THE DATE!
---
April 19-20, 2020: Professional Development Courses
April 21-22, 2020: Conference Sessions
April 21, 2020: Reception

Tuesday – April 21, 2020
Wednesday – April 22, 2020
Group Discounts
Group Discount of 15% when sending 5 or more attendees (promo code Group5)
If you need help registering your group of 5+, please feel free to call us at anytime for assistance. (608.258.3400)
Only one type of promo code may be used per registration.
---
Join & Save
Join Wisconsin Safety Council and save! By joining the Wisconsin Safety Council you receive automatic membership with the National Safety Council and receive member pricing for the Conference and all services, products, and training seminars offered. For more information, visit WSC Membership.
---
Special Events
Reception: Tuesday, April 20, 2020 (5:00-7:30 p.m)
Open to all conference attendees and exhibitors
Co-Sponsored by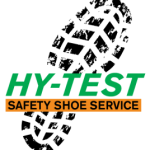 Blood Drive: In cooperation with the Blood Center of Wisconsin, we are hosting a blood drive. Safe a life, give blood while at the conference.
April 21 from 9:45 a.m. – 4:30 p.m. (times subject to change)
2020 Exhibitors and Booth Numbers
Exhibitor Floor Plan
---
Area Accommodations, Maps & Attractions
Kalahari (Host Hotel) Lodging – A limited block of rooms has been set aside for conference attendees at the Kalahari Resort. Use this link to reserve your room and receive the special rate starting at $135 per night single/double occupancy for regular rooms. https://book.passkey.com/e/49998515. You must be a registered conference attendee to receive the rates. Reservations must be received by March 19 and the block is for the nights of April 19-22. Reservation requests received after deadline date are subject to availability and rate may not be available. Make your reservations before the rooms sell out.
Wisconsin Dells Visitor and Convention Bureau
Directions and Map
---
Testimonials from Attendees
Great work to you and the team on another phenomenal safety conference. Over the last 6 years in which I have participated, I am always impressed by how much you continue to improve this conference year over year. I enjoyed the opportunity to present again this year and am hopeful to continue to have the opportunity in the future. (Chris Seider, Foth & Van Dyke, LLC>
What I like most about the conference is the updates in regulation, the validation that what I'm doing for my organization is valid and similar to what other safety individuals are trying to achieve. (Xiongmee Lor)
The trainings were amazing and I was able to bring back so much information to benefit me and my workplace. Also talking with the vendors and getting samples of new products will help us in the future. (Marylu Seidel, NUK USA)
The variety of the breakout sessions cover a large array of topics which adds significant value to the conference.  Also the ability to network with suppliers, experts, and peers at the expo center and sponsored networking events. (TJ Greenwood, Flambeau Inc.)
Great variety of qualified speakers.  Great to see that OSHA personnel presented several of the sessions. (Steve Lundin, Spectrum Brands, Inc.)
The networking! Also enjoyed the learning opportunities from all the workshops. Appreciated the diverse topics from which to choose. (Michelle Hill, Johnsonville Sausage, LLC)
Class session on Monday was great to refresh my knowledge and learn some new tips. Being able to talk to many vendors at once in one location was great. The 3M presentation for fall protection was excellent. (Gage DeNure, E K Machine)
Thank you for being a part of coordinating a great conference.  Our company, SCS Engineers, had a great experience as an exhibitor.  It was our first time at the conference, and I believe there is a strong chance that we will be a regular attendee going forward.  The organization, venue, food, and overall experience were all tremendous. (Chris Jimieson, SCS Engineers>
Your Conference Contact:
For additional information on participating in our conference, please contact:
Wisconsin Safety Council
501 E. Washington Avenue, Madison, WI 53703
Phone: 608.258.3400
wsc@wisafetycouncil.org