The Wisconsin Safety Council's Lifetime Achievement Award recognizes individuals for a lifetime of commitment to improving the safety and health of Wisconsin and America's workers.Their passion for safety, extraordinary work ethic and integrity will be of great inspiration in the years to come.
For more information, contact Barb Deans at bdeans@wisafetycouncil.org or 608.258.3400.
---
The following Individuals have received the Wisconsin Safety Council Lifetime Achievement Award
2020
Leslie Ptak
Retired from OSHA
Leslie Ptak is being honored with the organization's Lifetime Achievement Award for her dedication, commitment and years of service to the safety industry. Ptak spent her entire career with the Occupational Health and Safety Administration. She began as a summer intern and was later hired as a full-time industrial hygiene compliance officer at the Wilkes-Barre, Pennsylvania area office. Her more than 30-year career also included stops in California, Illinois and eventually Wisconsin serving in both enforcement and compliance assistance roles.
Ptak holds a Bachelor of Science degree in Environmental Health Sciences and Industrial Hygiene from Illinois State University and retired from OSHA earlier this year. Over her career that spanned six presidential administrations, Ptak oversaw the rollout of many vital OSHA standards and was part of the OSHA team that went to the World Trade Center after 9/11 to implement a safety plan for workers who had to enter the site. Ptak also served on the WSC Conference Planning and Occupational Safety committees for numerous years.
2017

William "Bill" Koepnick
President, Professional Training Services, Inc.
Bill has over 42 years of experience in safety and health, including positions as a corporate safety specialist in industry, and 11 years with the Wisconsin Safety Council as the Executive Director between 1978 and 1989. Bill has owned and operated a successful safety and health consulting business for 27 years, and over his tenure, has educated thousands of health and safety professionals across the state and country.
Earning his Bachelor of Science degree from University of Wisconsin-Whitewater in Education, majoring in Industrial Safety Management, Bill positioned himself to succeed in his chosen field of discipline. Bill began his career at Harnischfeger Corporation as Corporate Safety Specialist, responsible for all aspects of compliance including training, audits, incident analysis and policy development. In May 1978, Bill was hired by Wisconsin Manufacturers and Commerce to serve as the Director of Safety Education within the Wisconsin Safety Council (WSC) where he was responsible for developing and conducting training programs on a wide variety of safety and health subjects throughout the state of Wisconsin. During this time, Bill served as the state's defensive driving coordinator and directed the National Safety Council's material sales in Wisconsin and eventually became the Executive Director of WSC, leading the charge on membership development and recruitment, committee development and educational programs.
Following his decade plus of dedicated leadership heading WSC, Bill decided to give into his entrepreneurial spirit and launch a consulting and training business developing and delivering safety educational workshops and safety audits on a broader perspective. Professional Training Services, Inc. has been in business for the past 27 years.
Bill served as president of the American Society of Safety Engineers-Wisconsin Chapter and is also a certified Mine Safety and Health Administration instructor. Additionally, he is a highly sought-after presenter for the National Safety Council, the Wisconsin Safety Council, and at other conferences across the United States.
Many of you who have attended training and conferences, or have earned your Advanced Safety Certificate, through the Wisconsin Safety Council, undoubtedly have taken a course with, or heard Bill present. It is an honor for us to recognize Bill with this very prestigious Lifetime Achievement Award.
2016
Hank Fitzsimmons, CSP, PE
Retired from Klein-Dickert Milwaukee, Inc.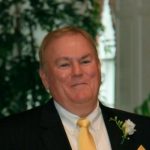 Hank began his career as a Safety Consultant with Wausau Insurance. Throughout most of his career, he stayed active as a member of the Safety Committees with the Wisconsin Chapter Association of General Contractors and the Milwaukee Chapter AGC. Hank served on the DILHR Committee that rewrote the Wisconsin Blasting Laws in the 1980's.
In 2002, Hank joined Roman Electric Company Inc. as its first Risk Manager and Safety Director. Hank helped kick off and train OSHA 10 and the new NFPA 70E safety requirements for all of the Union Local electrician employees. Safety results improved dramatically; greatly improving the safety culture and reducing insurance costs.
In 2006, Hank joined Klein-Dickert Milwaukee, Inc. as its first Safety Director where he shared his safety passion and knowledge until his retirement on July 31, 2015. Over his nine-year career with Klein-Dickert, Hank introduced many safety improvements focusing heavily on fall control issues involving extensive training and new fall control equipment and methods. He worked closely with the union locals to promote their training programs and safety efforts.
Hank was a proud 25-year member of ASSE, and most recently also a proud member of the Milwaukee Chapter AGC Safety/Milwaukee Construction Industry Safety Council Committee. He served for many years as a member of Wisconsin Safety Council's Corporate Safety Awards Committee and simultaneously as a safety awards judge. As a member, he often advocated for the committee to consider the special circumstances companies face in their respective fields, pointing out that risks are not the same within a standard industrial classification and advocating special awards for those companies that had multi-year no lost time safety records.
2015
2014
Robert Anderson, Sr.
Retired from InSinkErator
Bob began his career in the safety field in 1974 at General Motors & Delphi Automotive Systems in Oak Creek. During his 22-year tenure as a Safety Engineer and Site Safety Supervisor, Bob perfected his knowledge as a safety professional and became a teacher and advocate of proper safety practices. In 2001, Bob joined InSinkErator Division, Emerson Electrical Company – as a Divisional Safety Supervisor where he shared his safety passion and knowledge until his retirement in October 2013.
Bob is a proud member of the American Society of Safety Engineers (ASSE), and is a member of the Oak Creek Police & Fire Commission. He previously served as a member of WSC's Occupational Safety Professionals Committee, Oak Creek's Traffic & Safety Commission, the National Society for the Prevention of Blindness – Wisconsin Chapter, and is a veteran of the U.S. Army.
Warren Brockmeyer
Retired from Wisconsin Department of Workforce Development
Throughout his career, Warren Brockmeyer worked tirelessly to ensure the safety and wellbeing of Wisconsin workers, whether working for a manufacturing or construction company, the Wisconsin Conservation Corps, an insurance company or the Department of Workforce Development, Warren became an advocate for workplace safety.
In addition to his employment, Warren taught numerous evening OSHA safety courses at Madison Area Technical College. He felt it was important to reach apprentices early in their career to instill the culture of safety.
Warren recently retired from the Department of Workforce Development where he was instrumental in improving the safety in countless workplaces. During his tenure, Warren held strong to his personal mission of ensuring compliance, improving a company's safety culture and striving to determine the root cause for an incident to help ensure such an incident didn't ever happen again.
2013
Tom Baumgartner
Director of Safety & Environmental, Mercury Marine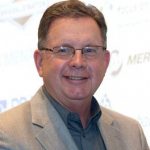 Tom Baumgartner's career in safety started in 1972 when he graduated from the Safety Department at University Wisconsin-Whitewater. He joined Sentry Insurance as the only loss control engineer in Milwaukee, Kenosha and Racine. The experience learned from his loss control days at Sentry landed him back at UW-Whitewater in 1974 when he began teaching Occupational Safety courses in the broad field undergraduate Safety Program. While at UW-Whitewater Tom developed many close relationships with students who today are fellow safety professionals with whom he continues to have the privilege of working.  In 1975, Tom was introduced to Bill Redman and became an active member of the Wisconsin Safety Council.
Tom has served on a number of Safety Council committees over time, including Congress Planning Committee Chair and Advisor Board Chairperson. Tom was instrumental in the transition and partnership between the Wisconsin Safety Council and the Wisconsin Manufacturers and Commerce organization in the 80s and 90s. Tom's career took on new challenges in 1979 when he joined Mercury Marine as Manager of OSHA and Safety. In 1985, Tom was promoted to Director of Safety and took on additional responsibilities for Environmental Compliance. The role of Environmental, Health and Safety expanded and evolved from a one man job in 1979 to a staff of 15 EHS professionals serving 3500 Mercury employees' throughout the world.
Today, Tom works on developing safety programs aimed at meeting the demands for the new generation of workers at Mercury, where safety is a valued and an integral part of the culture.  In February 2013, after 41 years in the safety profession, Tom will be reducing his busy full-time schedule to part-time.  He has said that some of his fondest memories are the relationships which have developed with fellow safety professionals through the Safety Council and truly values the mission and contributions of the Council to the state.
2012
Pat Ostrenga
Retired, Compliance Assistance Specialist for U.S. Department of Labor-OSHA Milwaukee Office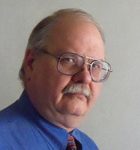 Patrick Ostrenga retired at the end of 2011 after 34 years of service to OSHA. Pat retired as the Compliance Assistance Specialist for the Milwaukee OSHA office. From 1994 to 2001, he was the Assistant Area Director/Safety Supervisor for the Milwaukee OSHA office, and the construction co-coordinator for the Wisconsin OSHA Offices. He served as a Safety Compliance Officer with the Occupational Safety and Health Administration from 1977 to 1994, prior to becoming the Assistant Area Director. Over the years Pat conducted over 1,000 inspections and investigated over 100 fatalities. He has been involved with all aspects of OSHA litigation and was the primary investigator in the 1988 S.A. Healy tunnel explosion. This case was a precedent setting case for both Civil and Criminal violations of the OSHA Act, which was argued to the Supreme Court.
2011
Tom Ordens
Retired, National Accounts Loss Control Consultant
Sentry Insurance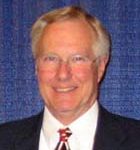 Tom Ordens has served well the needs of the Wisconsin Safety Council since first joining its ranks on the Occupational Safety Committee in 1984. He has been chairman of many WSC committees, and held every leadership position within the WSC board of advisors, retiring from the WSC Board in December 2010. He holds a bachelor's degree in Industrial Education from UW-Stout, and a master's degree in Curriculum Instruction from UW-Milwaukee.
Although he is officially retired from his leadership positions on the WSC advisory board, Tom can often be found traveling Wisconsin's countryside on his way to a WSC meeting or event.
2010
Mel Lischefski
U.S. Department of Labor – OSHA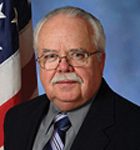 Mel Lischefski retired in July of 2009 after 39 years in the safety and health field. In April of 1977, Mel joined the Occupational Safety and Health Administration (OSHA) in Appleton, Wisconsin, as an Industrial Hygiene Compliance Officer. One of his first assignments was to lead a national OSHA Compliance Team to investigate safety and health hazards at Hooker Chemical in New York. Hooker Chemical was receiving national attention as a result of their involvement in "Love Canal", a hazardous waste dumping site. He also became nationally recognized as an expert in grain dust explosions and fumigation. Mel was first promoted to Supervisor in 1978 and then promoted to Area Director of the Appleton OSHA Office in 1981. Mel recognized the importance of developing strong safety and health programs. Under the Wisconsin 200 program, the safety and health programs of companies with the worst safety records were analyzed and action items were established to improve their programs. Some companies were able to reduce their injury and illness incident rates by 90% and went from being one of the worst to one of the best.
Eileen Blanckaert
Grandé Cheese Company
Eileen Blanckaert has been the Corporate Safety and Health Manager for Grandě Cheese Company for the past 25 years. With an initial career in nursing, Eileen easily transitioned to her life as a safety professional. She is a career-long supporter of the Wisconsin Safety Council, continually contributing to conferences as a volunteer and speaker. She has been a member of the training and personal development subcommittee for 11 years, and participated in the initial development of the annual Autumn Safety and Health Conference in an effort to partner with local safety councils, providing their members with close-to-home educational opportunities. Eileen is a past chair of WSC's local safety support subcommittee where she worked with several local safety councils to help them organize and develop programming. Eileen has also been active in the Fond du Lac Area Safety Council for 23 years, where she has been an involved board member, past president, past vice president, and program coordinator.
2009
Bill Banaszak
Health, Safety-Quality Manger, Brenntag Great Lakes, LLC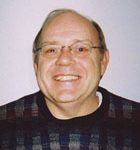 Bill Banaszak has improved the lives of many employees throughout his 30 years in the safety industry. His colleagues speak highly of his passion as a trainer and educator, and his skills as a decisive and innovative safety and risk manager. His involvement in the Wisconsin Safety Council has been integral to helping the Council move forward, and Bill has received many honors, awards, and accolades for his speaking engagements throughout the years.
He has a keen eye for risk control strategies, combined with enough technical safety and health information to manage loss frequency and severity. Bill's philosophy that people work best, most productively, and most safely, in a physically safe environment helps those who work with him to achieve safety in all they do.
In his 4-1/2 years at Brenntag Great Lakes he has been available for all 264 employees in eight facilities anytime, day or night, to listen and direct his safety values and knowledge to these employees.
Richard Klawiter
UW - Platteville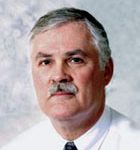 Richard Klawiter, Retired Chairman, University of Wisconsin-Platteville Industrial Studies Department in the College of Business, Industry, Life Science and Agriculture Dick Klawiter's dedication to safety goes back more than 40 years, and he has been involved with the Wisconsin Safety Council for many of those years. He received a Bachelor of Science degree from UW-Eau Claire in 1968 and earned his Master of Science in Education from Central Missouri State College in 1972. When he first came to UW-Platteville, he taught in the traffic safety program and later taught courses in the safety management and business administration areas. He also assisted UW-Platteville's extended degree program in business administration, a print-based distance learning program.
Most recently, in addition to being the chair of the Industrial Studies Department, Klawiter served as the chairman of BILSA.
Dick has three grown children and resides in Platteville with his wife, Anne.
2008
Frances Huntley-Cooper
Administrator, Worker's Compensation Division
Department of Workforce Development
Frances Huntley-Cooper will be honored with a special "Lifetime Achievement Award" for her outstanding service and commitment to safety in Wisconsin. Appointed by Governor James Doyle and Department of Workforce Development Secretary Roberta Gassman, Frances assumed her new job as Administrator of Wisconsin Worker's Compensation Division on February 24, 2003. In September 2003, Frances was elected as a member-at-large to serve on the International Association of Industrial Accident Boards and Commissions (IAIABC). Frances currently serves as chair of EDI (Electronic Data Interchange) Council since first elected 2005. She is a member of the Council of Committee Chairs. In September 2007, she was elected to serve as Vice President of the IAIABC and should become president in 2009. Frances was elected Mayor of Fitchburg on April 2, 1991 and made history by becoming Wisconsin's first and only African American Mayor ever elected to office. A 1974 graduate of the University of Wisconsin–Madison, she received a Masters Degree in Social Work. She returned to the LaFollette Institute and completed her Masters in Public Policy and Administration (August 1994).
Terry Moen MS, J.D.
Industrial Hygiene Supervisor, WisCon Program
Wisconsin State Laboratory of Hygiene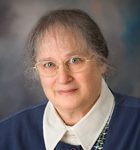 Terry Moen will be honored with a special "Lifetime Achievement Award" for her outstanding service and commitment to safety in Wisconsin. Terry is an Environmental Health Manager – Industrial Hygiene Supervisor at the University of Wisconsin State Laboratory of Hygiene in the WisCon Program. Terry began working in the occupational safety and health area in 1981 as Safety & Security Officer for Cetus Corporation. She moved to the Department of Health and Social Services (Now Health & Family Services) in 1984 as Deputy and then Section Chief of the Occupational Health program, notably the health side of OSHA Consultation. She spent one year as acting section chief for State Emergency Medical Services. Terry received a J.D. degree in 1996 from the University of Wisconsin – Madison Law School. Terry was instrumental in the merger of the Safety Consultation Program and the Health Consultation Program in 2006 into WisCon, Onsite Safety & Health Consultation in Wisconsin. She began her working relationship with WSC in 1984, and has been continuously represented on a variety of WSC committees.
2007-2003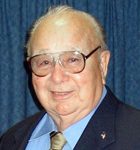 2007
Walter Kante
Walter Kante Safety Consultants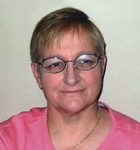 2006
Judith Grzegorski
JAG Safety & Security LLC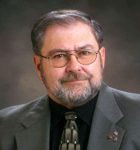 2005
Jack Dobson
Simplicity Manufacturing, Inc.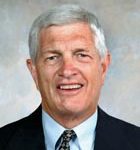 2004
Dr. John Olson
UW – Stout
2003
Dr. Roger Hauser
UW – Platteville