Celebrating 27 Years!
The 27th Annual Wisconsin Corporate Safety Award Phase I is due February 5, 2021 by 12:00 Noon. Finalists making it to Phase II will be notified by February 12, 2021. Previous applicants have suggested that new applicants print, and fill out the page below to help complete their Phase I application online.
Now easier than ever, the streamlined application process can be fully completed online at www.wisafetycouncil.org.
---
Award Overview
This program honors leaders in our state's business community for achieving excellence in safety & health.
Award Sponsors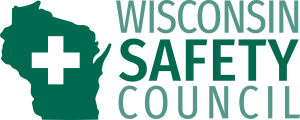 The Wisconsin Corporate Safety Awards are sponsored by the Wisconsin Safety Council.
Celebrating our 27th year, this awards program honors businesses for exemplary safety records and excellence in safety & health management.
These businesses are making safety a top priority. They have gone to extensive measures to assure their most valuable asset—their employees—are safe on the job.
---
Awards
The Wisconsin Corporate Safety Awards will be based on size of organization AND type of organization. A total of up to 9 grand awards will be presented.
A. Size of Organizations
Based on actual payroll hours worked are the number of paid work hours for the calendar year (including office hours, but excluding vacation and holidays). You must include all fulltime, part-time, seasonal and temporary employees who work under your organization's supervision. Three size categories in all types (small, medium and large).
B. Types of Organizations
Category A: Manufacturing – NAICS Codes 31-33
Category B: Agricultural, Forestry, Transportation, Mining and Utilities – NAICS Codes 11-22 and Other – NAICS Codes 42-92
Category C: Construction – NAICS Code 23
For assistance in determining your NAICS code, visit http://www.census.gov/eos/www/naics/
The Wisconsin Corporate Safety Award selection process involves two phases.
In Phase I, statistical data relating to a company's incidence rates for the past three years, with an emphasis on current full year's calendar data, was reviewed and a core group of finalists was selected. Deadline for phase 1 is February 5, 2021 by 12:00 Noon. Companies below and up to 10% over the National Average within their NAICS code will move on to Phase II.
In Phase II the finalists —selected by the Corporate Safety Award committee — will be notified by February 11, 2021 and asked to answer a series of subjective questions pertaining to workplace health and safety issues. Deadline for Phase II is March 3, 2021.
NEW THIS YEAR – The winners in each category will `not be announced ahead of time; they will be announced live during the 79th Virtual Annual Safety Conference, specifically on Thursday, April 22, 2021
---
Why Apply?
Recognition: Winning a CSA is an excellent recognition tool and provides opportunities for new business thanks to the prestige and exposure of the award.
This program gives much deserved recognition to your employees for their loyalty, hard work and dedication.
Leading companies like yours deserve the opportunity to be recognized as a leader in workplace safety efforts.
Exclusivity– winning this award places you in an elite group of fewer than 200 Wisconsin companies who have won in the 26 years this program has been honoring deserving organizations.
Nominees and winners alike have received substantial and deserved recognition in the media locally, statewide and beyond.
This awards program highlights significant accomplishments and industry firsts of those companies leading the way for future generations.
The application process allows you to fully assess your organization – a valuable tool because it helps you evaluate your safety program's strengths and improve upon weaknesses.
Morale Booster: Many winners of these awards cite their workers as deserving the majority of the credit for the award. Many winning organizations use the award as an opportunity to show appreciation to their associates for a job well done.
---